IAAE 2019
Our system allows you to easily reserve services for the conference below.
Conference Information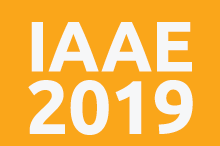 Please note that the software provides participants with the possibility to complete the reservation process in steps/periodically; participants may create an order and return later to book further services like accommodation, taxi transfers, etc (subject to availability). The system will accept unlimited changes/updates up to the closing of the online reservation process before the start of the conference.